For those of you that have visited West Wales before, you'll know that with its abundance of fresh air, open spaces, lack of light pollution and sea therapy, it's the best place (on Earth, we think) for a rejuvenating break for your body and mind.  For those of you that have visited Croft Farm & Celtic Cottages before, you'll know that we've taken it a step further.  Not only is a cuddle with one of our farm animals good for your soul, but we also offer swimming lessons on-site in our indoor heated pool.  Yep – for those of you who would like a dip in the sea, but swimming is not your strong point, we offer week-long one-to-one swimming lessons to help you conquer this vital and enjoyable life skill.  It has many other benefits, too.  Read on to find out how Swimming Without Stress can benefit you during your stay with us at Croft Farm.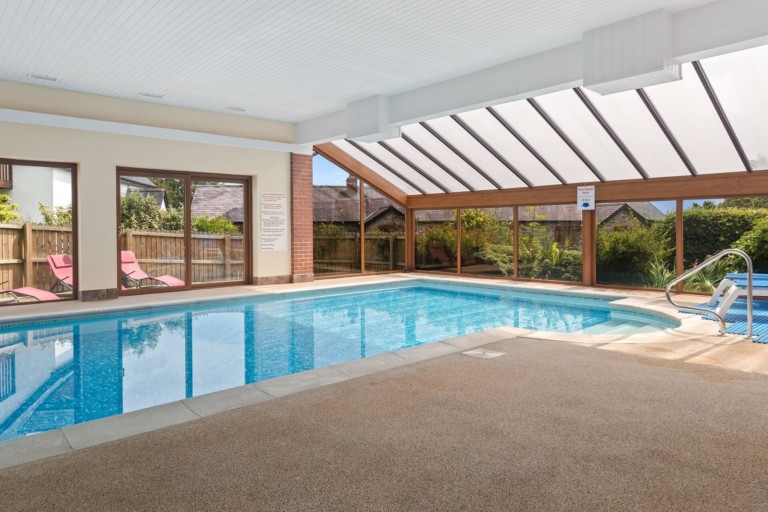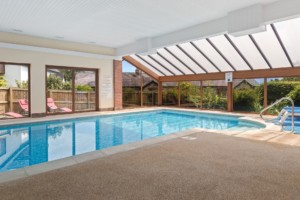 Swimming lessons
with Swimming Without Stress
An intensive swimming course can sound, well, intense, but Ian and Cheryl from Swimming Without Stress make it a totally stress-free experience.  They guarantee lots of progress in a short space of time by having the pool to yourself for your swimming lessons.  Using the Alexander technique in water,  helping you focus on your balance and breathing while honing your skills, you can transform your skills in the water and increase your confidence and coordination all whilst letting go of nerves and unnecessary tension.
Why swimming is important for your body and mind.
When we moved to Croft Farm over 30 years ago, we knew that we'd found somewhere special.  The quality of life this wonderful place offered us and our family was immediately clear, and so we decided to share this mindful space with others by opening up our cottages.  We work on expanding this opportunity for the wellbeing of our guests as much as we're able and know that offering swimming lessons via Swimming Without Stress offers a whole plethora of health benefits, including
Improved cardio


You don't need to be an Olympic swimmer dashing through the water to feel the benefits of swimming.  Any form of sustained movement, including the simple (yet physically challenging) act of floating in the water, increases your heart rate and improves your cardiovascular health.  Prolonged sessions in the pool or the sea can also help you to stay trim, too.

Strengthened muscles


We don't buy into the theory that you need to be swimming 100 lengths a day to benefit from swimming lessons; in fact, swimming should be a meditative process of gliding freely through the water.  Swimming Without Stress encourages you to trust that the water will support you, and, in turn, this support means that there's no stress on your joints at all.  This means that you can strengthen your core muscles as well as your arms and legs while relaxing your neck, easing back and neck pain, and releasing tension in the body.

Swim without stress by doing less.
Swimming in this environment is a relaxing, peaceful form of mindful movement which helps to alleviate nervousness about being in the water, but also other types of mental stressors.  To quote Ian, "We're land mammals after all, and so it may be sensible to question the celebrated benefits of swimming lengths as a main form of exercise. The benefits of floating around and allowing the water to support us, on the other hand, are generally not well enough appreciated."
To learn more about Ian and Cheryl and to book a session at Croft Farm, either visit the Swimming Without Stress website or call Croft Farm and Celtic Cottages on 01239 615179.